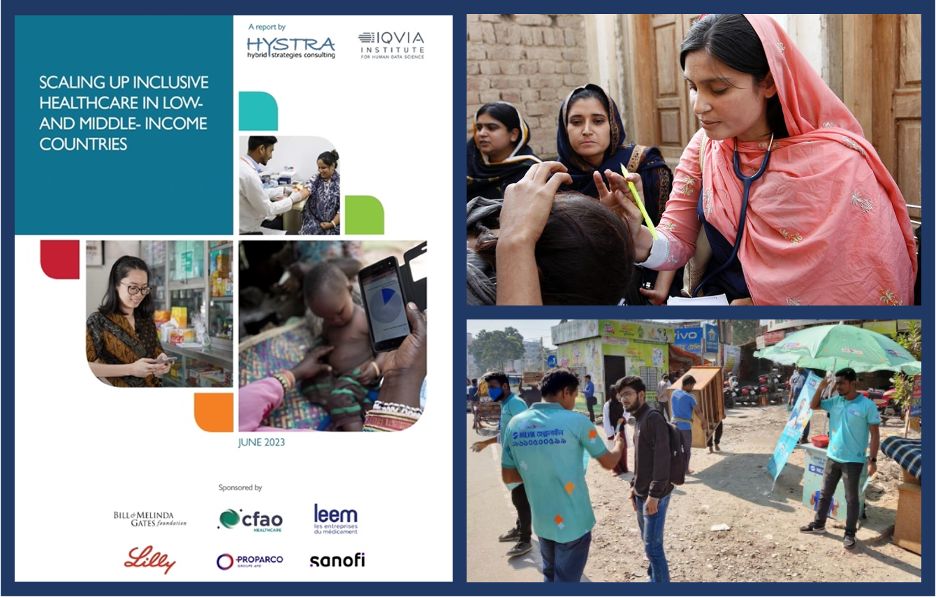 Bridging the Healthcare D…
We are delighted to announce that our company, Naya Jeevan, has been recognized and featured in Hystra's insightful report and upcoming webinar series on addressing the pressing issue of access to healthcare. The report highlights Naya Jeevan's pioneering efforts alongside other thought leaders and organizations such as MIC Global, Milvik Bima, and CarePay International.
We extend our heartfelt gratitude to Hystra, the Bill & Melinda Gates Foundation, CFAO Healthcare, Eli Lilly and Company, Proparco, and Sanofi Global Health for their sponsorship and support, enabling us to be part of this critical work. Together, we are committed to bridging the healthcare coverage gap and scaling innovative solutions for a healthier and more equitable future.
Join us in the upcoming webinar series to explore the transformative insights shared by thought leaders and discover the collective impact we can create in improving access to healthcare.
https://www.linkedin.com/posts/activity-7074309424957288448-ksMB?utm_source=share&utm_medium=member_desktop